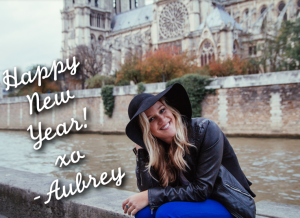 2015       I N S P I R E
This year I choose to focus on the word inspire. I want to wake up everyday and look at the world in color. I want to see the beauty that fills the life around me. Most importantly, I want to inspire others around me. Whether it's making a stranger smile or encouraging someone to chase their dream too.
Here's a couple of NEW updates for a brand NEW YEAR! I'll be releasing NEW MUSIC for y'all!!
New youtube collaborations coming your way! I'd love to hear some requests, so go ahead and tweet me suggestions! @aubreywollett
Once a month you'll have the chance to enter into FREE giveaway contests. Who doesn't love free stuff? My first one will be this Monday, Jan. 5th. You can find out more details on my FB Music page > HERE! <
Tour Updates:
March- Florida
May-  Florida
June- NEW YORK! … Excited to play there for the first time!
September 25th– TALLAHASSEE, FL (Let's just say, you're not going to want to miss out on this. So mark your calendars if you're in the area.)
You guys helped make one of the most memorable years for me last year, so thank you from the bottom of my heart. Looking forward to this year and seeing y'all on the road again! Be sure and connect with me on all social levels. 😉
FB:AubreyWollettSings Twitter: @aubreywollett Instagram:@aubreywollett